With more than 15 years of experience in the market, at Código Lingua we adapt to new formats and offer both the team of interpreters and the appropriate technical equipment for face-to-face, online or hybrid events for national and international congresses, business meetings, board meetings, business visits, training courses, seminars and symposiums, etc.
Don't know where to start? Let us advise you to discover the option that best suits your needs. We are a reliable partner that provides a comprehensive solution so you don't have to worry about anything.
Our services cover interpreters for the different languages and specialities that your event may require, as well as simultaneous interpreting booths, headsets, microphones, projectors and other technical equipment. In the case of an online or hybrid event, we work with all virtual platforms (Zoom, Meet, Teams…) and integrate the simultaneous interpreting function into them. We also offer streaming and live subtitling services.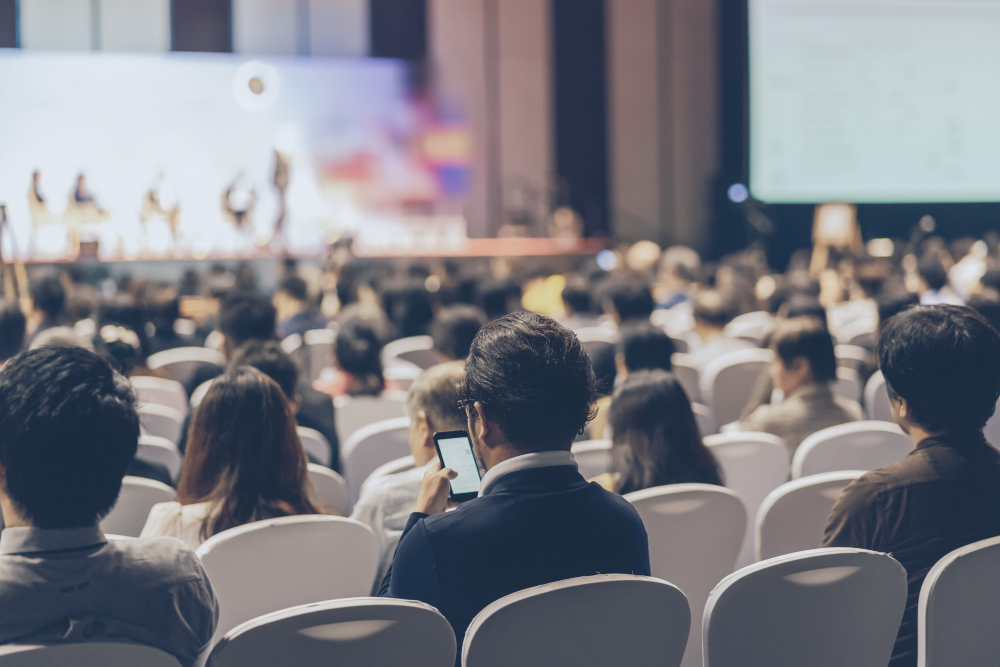 WE WORK NATIONALLY AND INTERNATIONALLY
Código Lingua is based in Valencia and offers its services nationally and internationally. Quote within 24 hours.
We cover various language combinations, from the most common ones, such as English, Spanish, French, German, Italian, Valencian/Catalan, to less common ones such as Arabic, Russian or Turkish.